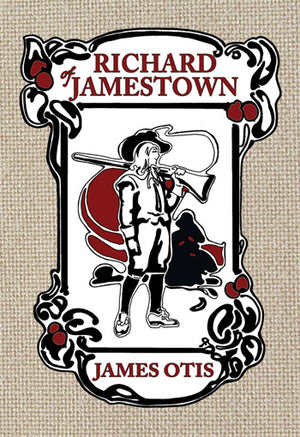 Richard of Jamestown: A Story of Virginia Colony
Sale price Price $12.25 Regular price Unit price / per
First in LBC's Colonial America series.
Best for children 7-9.
The purpose of the stories in The Colonial America Series is to show children the home life of the colonists with whom they meet in their books, while describing the daily life of those people who conquered the wilderness whether for conscience sake or gain.
Print version: 140 pages, soft cover
Digital version: direct download
Author: James Otis
--
From Richard of Jamestown. . .
"YES, MY NAME IS RICHARD MUTTON. Sounds rather queer, doesn't it? The lads in London town used to vex me sorely by calling, 'Baa, baa, black sheep,' whenever I passed them, and yet he who will may find the name Richard Mutton written in the list of those who were sent to Virginia, in the new world, by the London Company, on the nineteenth day of December, in the year of Our Lord, 1606."
So begins the compelling and historically-accurate Richard of Jamestown, the tale of ten-year-old Richard Mutton, who sailed with Captain John Smith on the Susan B Constant to help found Jamestown Colony.
Also in the Colonial America Series by James Otis



Mary of Plymouth


Peter of New Amsterdam


Ruth of Boston


Stephen of Philadelphia


Calvert of Maryland