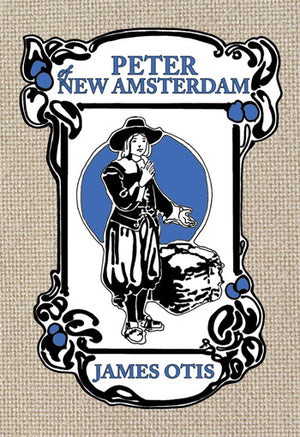 Peter of New Amsterdam: A Story of Old New York
Sale price Price $12.25 Regular price Unit price / per
Third in LBC's Colonial America series. Best for children 7-9.
The purpose of the stories in the Colonial America Series is to show children the home life of the colonists with whom they meet in their books, while describing the daily life of those people who conquered the wilderness whether for conscience sake or gain.
Print version: 136 pages, soft cover
Digital version: direct download
Author: James Otis
--
From Peter of New Amsterdam. . .
"IT SOUNDS ODD TO SAY that an English boy was ever held as slave by the Dutch, and perhaps I have no right to make such statement, because it is not strictly true, although there were many years in my life when I did the same work, and received the same fare, as did the negroes in the early days of New Amsterdam."
Twelve-year-old Peter Hulbert is left an orphan in Leyden, Holland as the rest of the Pilgrims sail for the New World. A merchant of the West India Company takes him to New Amsterdam as his servant. Here Peter's adventures begin in this historically accurate tale of life in Old New York.
Also in the Colonial America Series by James Otis



Richard of Jamestown


Mary of Plymouth


Peter of New Amsterdam


Ruth of Boston


Stephen of Philadelphia


Calvert of Maryland