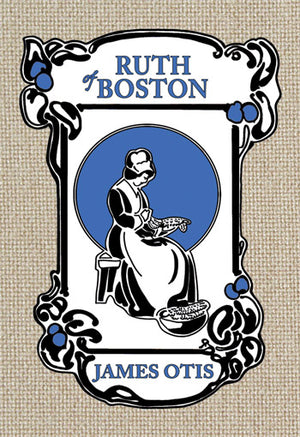 Ruth of Boston: A Story of the Massachusettes Bay Colony
Sale price Price $12.25 Regular price Unit price / per
Fourth in LBC's Colonial America series. Best for children 7-9.
The purpose of the stories in the Colonial America Series is to show children the home life of the colonists with whom they meet in their books, while describing the daily life of those people who conquered the wilderness whether for conscience sake or gain.
Print version: 136 pages, soft cover
Digital version: direct download
Author: James Otis
--
From Ruth of Boston. . .
"TRULY IT SEEMS A GREAT UNDERTAKING to journey from London into the land of America, yet I have done so, and because of there being very few girls only twelve years of age who are likely to make such a voyage, it seems to me well if I set down those things which I saw and did that might be interesting to myself in the future, when I shall have grown to be an old lady, if God permits, or to any other who may come upon this diary."
So begins the compelling and historically-accurate Ruth of Boston, the story of a 12-year-old girl who in 1630 sailed from London to America with her father, whose intent was to spread the gospel and build a town.
Also in the Colonial America Series by James Otis



Richard of Jamestown


Mary of Plymouth


Peter of New Amsterdam


Stephen of Philadelphia


Calvert of Maryland